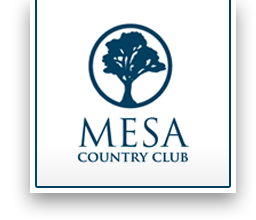 Located along the borders of Tempe and Scottsdale in northwest Mesa, Mesa Country Club is a traditional gem in every sense. A completely core layout set among towering eucalyptus and pines, the holes move left and right on this 6,800-yard, par-72 routing.  Instead of defending itself strictly through length, the course challenges players' strategic abilities with its subtle movements and lightning-fast postage stamp greens. While the William "Billy" Bell design is perhaps best known for its dramatic 10th tee reminiscent of the opening hole at Riviera Country Club in Los Angeles (another Bell project under the guidance of George Thomas), many remember the course for its four distinct "road holes" which add a charm not seen in modern clubs.
[spatialmatch_map id=45 show_title=true width=100% height=650]
No properties were found matching your criteria.